Woodrow Wilson Center Fellowship
A Prestigious Postdoctoral Opportunity at the Wilson Center in the USA
Woodrow Wilson Center Fellowship Overview
International students can apply for the fully funded Woodrow Wilson Centre Fellowship 2024–2025. Offering postdoctoral research studies is this scholarship. A $90,000 stipend is available for the nine-month Woodrow Wilson Centre Fellowship.
The Woodrow Wilson International Centre for Scholars promotes outstanding scholarship and links that study to issues of concern to Washington-area decision-makers in order to bridge the gap between the worlds of ideas and policy.
Through a worldwide competition, the Centre offers housing fellowships for nine months. The Wilson Center's premier worldwide fellowship programme is open to academics, professions, journalists, and government intellectuals.
The Centre considers ideas for fellowships that address significant issues affecting the United States and the rest of the globe but are not advocacy-related.
Scholarship Overview
Level of Study: Postdoctoral
Institution: Wilson Center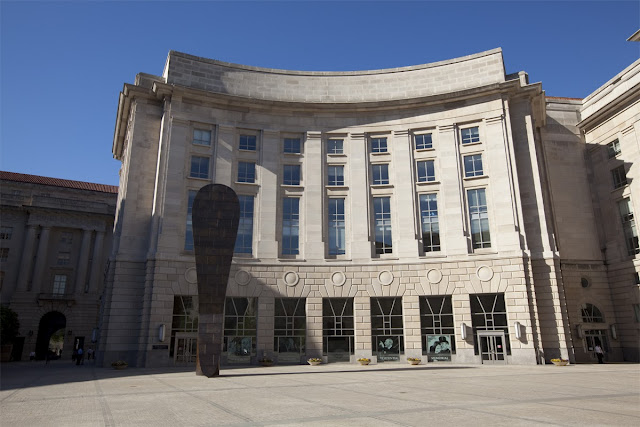 Study Location: United States of America (USA)
Opportunity Focus Areas: All Specializations
Program Period: Fellows are expected to be in residence for the entire U.S. academic year (early September through May). Occasionally, fellowships are awarded for shorter periods, with a minimum of four months.
Application Deadline: October 1
Scholarship Coverage
Scholarship Coverage for Woodrow Wilson Center Fellowship
The Woodrow Wilson Center Fellowship offers comprehensive support to its recipients:
Stipend: Fellows receive a generous stipend of $90,000 for a nine-month fellowship, allowing them to focus on their research and academic pursuits.
Additional Expenses: While the stipend covers living expenses during the fellowship, fellows are responsible for their health insurance and travel expenses, ensuring a well-rounded financial support system.
Eligibility Criteria for Woodrow Wilson Center Fellowship
To qualify for the Woodrow Wilson Center Fellowship, you must meet the following requirements:
Required Language: Proficiency in English.
Eligible Countries: Open to applicants from all countries worldwide.
Men and women with exceptional capabilities and experience from diverse backgrounds, including academia, business, government, journalism, law, and other professions.
Citizens or permanent residents from any country (applicants from outside the United States must possess a valid passport and be eligible to obtain a J-1 visa, even if they are currently in the United States).
Academic candidates holding a Ph.D. or J.D. (the degree must be received by the application deadline of October 1).
Academic candidates demonstrating scholarly achievement through publications beyond their doctoral dissertations.
Practitioners or policymakers with an equivalent level of professional achievement.
Proficiency in English is essential, as the Center aims to facilitate the exchange of ideas among its fellows.
Application Procedure for Woodrow Wilson Center Fellowship
Applying for the Woodrow Wilson Center Fellowship is a straightforward process. Here's a step-by-step guide:
Eligibility Check: Before you begin, ensure you meet all the eligibility criteria, including having the required language proficiency (English) and academic qualifications.
Visit the Official Website: Access the official website to initiate your application process.
Complete the Application Form: Fill out the provided application form, providing accurate and detailed information about yourself, your academic achievements, and your research interests.
Submit Required Documents: Prepare and submit all the necessary documents, which may include your academic transcripts, publications, curriculum vitae (CV), and any other materials specified in the application guidelines.
Recommendation Letters: Arrange for the submission of recommendation letters from individuals who can attest to your capabilities and potential as a fellow. Ensure that these letters are submitted as per the application instructions.
Application Review: The Woodrow Wilson Center Fellowship selection committee will review all applications and consider your qualifications, experience, and proposed research topic.
Interview (if required): Be prepared for an interview if it is part of the selection process.
Notification: You will be notified of the decision regarding your fellowship application.
Acceptance: If selected, you will receive instructions on how to accept the fellowship and complete any necessary paperwork.
Commence Fellowship: Once accepted, prepare to commence your fellowship at the Wilson Center during the specified program period.
Woodrow Wilson Center Fellowship provides a remarkable opportunity for postdoctoral scholars to engage in in-depth research and study in the United States.
With a substantial stipend and a straightforward application process, aspiring fellows can pursue their academic and professional goals with comprehensive support.
To Apply: Woodrow Wilson Center Fellowship
For More Scholarships in UK:Scholarships in UK
For Scholarships in Australia:Scholarships in Australia