Kotzen Scholarships at Simmons University
Your Path to Excellence in the USA
Kotzen Scholarships at Simmons University Overview
Are you aspiring to pursue your undergraduate studies in the USA? Simmons University offers the prestigious Kotzen Scholarships, opening doors to a wide range of academic disciplines.
The Kotzen Scholarships at Simmons University are fully financed awards for international students. A scholarship for undergraduate study is available. The scholarship covers all expenses, including housing & board and required fees.
This scholarship covers all expenses, including accommodation & board and required fees. For study abroad, summer internship costs, short-term courses, or research funding, an additional $3000 stipend is given each year.
The scholarship replaces any prior merit scholarship and is granted for the duration of four years of full-time undergraduate study. Students who fit the following requirements frequently show interest in the Simmons Honours Programme as well. To apply, go to the Honours programme page.
This comprehensive guide will provide you with all the essential information you need to make your dream a reality, and we'll also explore how to apply for this outstanding opportunity.
Level of Study: Undergraduate
Institution: Simmons University, USA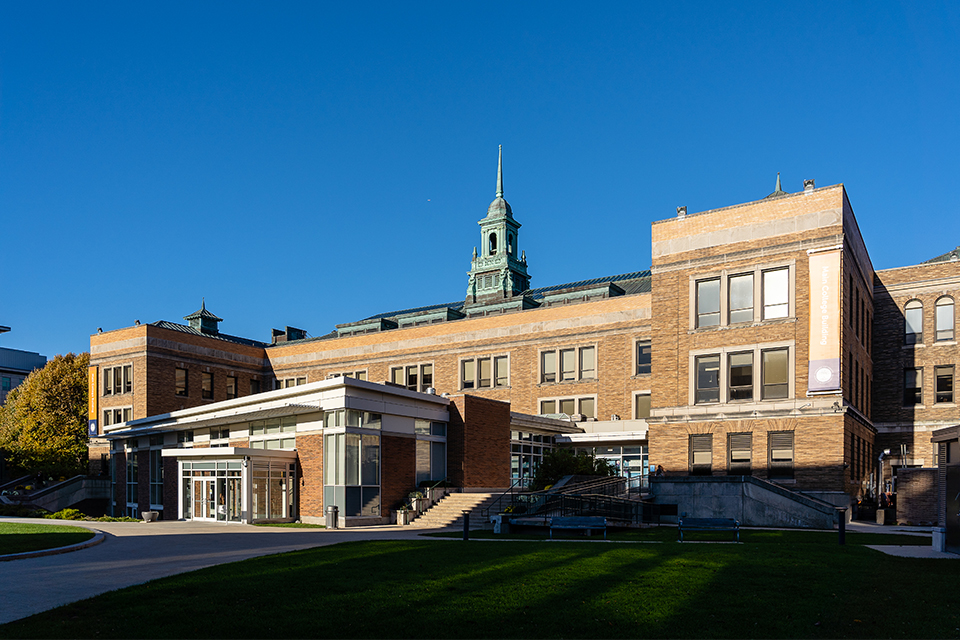 Application Deadline: December 1st
Scholarship Overview
The Simmons University Kotzen Scholarships are designed to empower talented students, offering an array of benefits:
Financial Support: Receive an annual award of $3,000, applicable to study abroad programs, short-term courses, summer internship tuition, and research expenses.
Full Coverage: Enjoy the privilege of full tuition, mandatory fees, and room and board expenses being covered by the scholarship.
Eligibility Criteria
To be eligible for the Simmons University Kotzen Scholarships, candidates must meet the following requirements:
Language Proficiency: Proficiency in English is required.
International Reach: Students from all countries around the world are eligible to apply.
Standardized Test Scores: Applicants should have a standardized test score of 28 or higher (ACT), 1300 or higher (new SAT), or 1250 or higher (old SAT – CR+M). A minimum of 600 in each SAT section is strongly recommended.
Freshman Status: Apply as a freshman for the fall semester.
English Proficiency: Non-native English speakers must submit TOEFL and SAT or ACT scores.
Academic Excellence: Possess a college preparatory curriculum that includes an advanced-level math course during or prior to your senior year of high school.
High GPA: Maintain a GPA of 3.3 or higher, unweighted.
Advanced Coursework: Demonstrate a record of taking honors, advanced placement (AP), and international baccalaureate (IB) courses, as available in your high school systems.
Offered Courses
Simmons University provides a diverse range of undergraduate programs, including but not limited to:
African Studies (BA)
Accounting (BSBA)
Biology (BS)/Nutrition and Health Promotion (MS)
Art (BA)
Biochemistry (BS)
Chemistry (BS)
Computer Science (BS)/Library and Information Science (MS)
Economics (BA)
Finance (BSBA)
International Relations (BA)
Nursing (BS)/Nursing (MS)
Psychology (BA)
Sociology (BA)
Web Design & Development (BS)
Application Process
To apply for the Simmons University Kotzen Scholarships, follow these steps:
Submit Applications: Complete and submit both your scholarship application and admission application to the College by December 1.
Essay Submissions: The application comprises two parts – a short answer and a formal essay. Submit your essays online or via email to

[email protected]

with the subject line "Kotzen Application" by December 1. Ensure that your full name and date of birth are included on each page.

Short Answer (250 words): Explain how you would utilize the additional annual award of $3,000.
Formal Essay (500 words): Discuss the effective role of women in leading change in today's world.

Interview: If selected as a finalist for the scholarship, you will be required to attend an on-campus interview in February. International applicants may have the option of a Skype interview.
Secure your future at Simmons University and seize the opportunity to excel in your chosen field.
Take the first step towards your academic dreams today!
To Apply: Kotzen Scholarships at Simmons University
For More Scholarships in USA:Scholarships in USA
For Scholarships in Canada: Scholarships in Canada